Clark's Nutcracker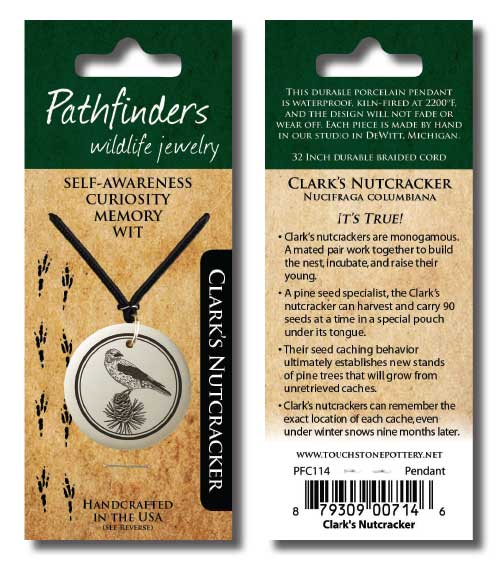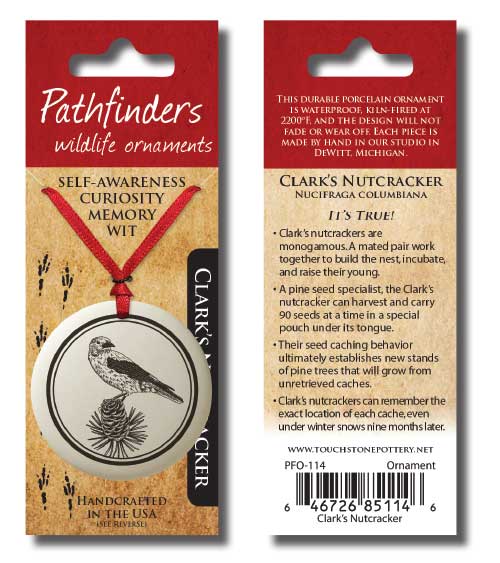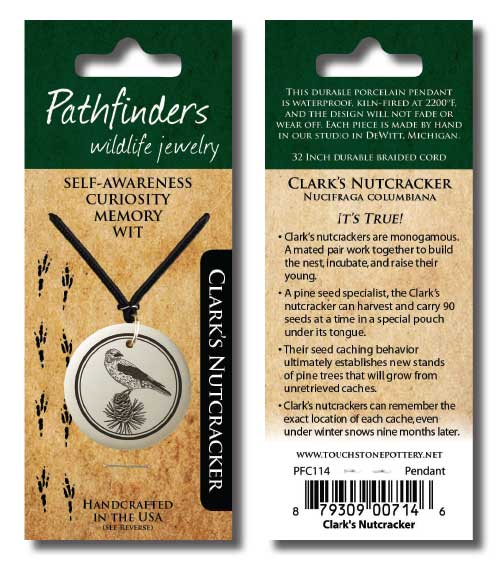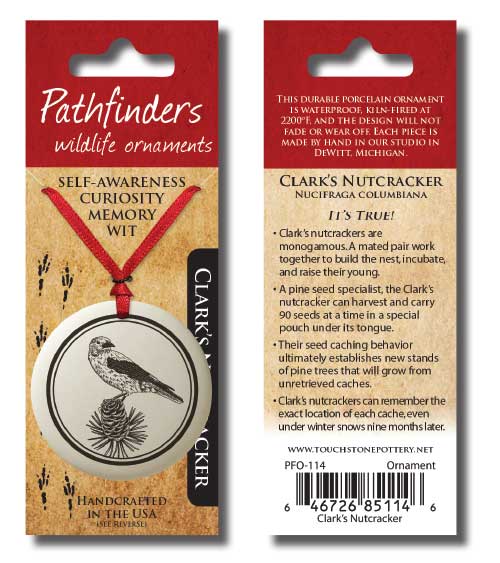 Clark's Nutcracker
Request Wholesale Pricing
Nucifraga columbiana
It's True!
Clark's nutcrackers are monogamous. A mated pair work together to build the nest, incubate, and raise their young.
A pine seed specialist, the Clark's nutcracker can harvest and carry 90 seeds at a time in a special pouch under its tongue.
Their seed caching behavior ultimately establishes new stands of pine trees that will grow from unretrieved caches.
Clark's nutcrackers can remember the exact location of each cache, even under winter snows nine months later.