Common Loon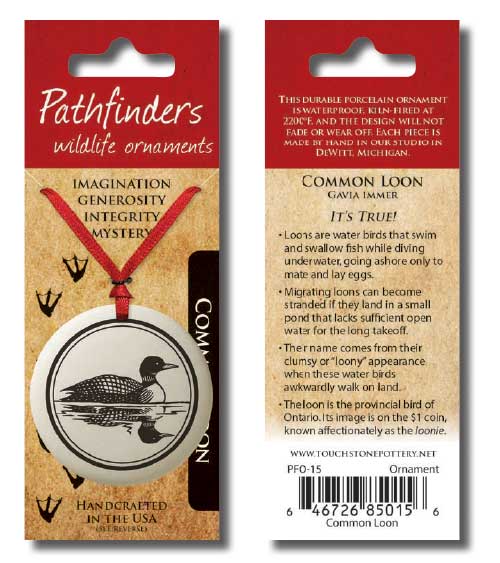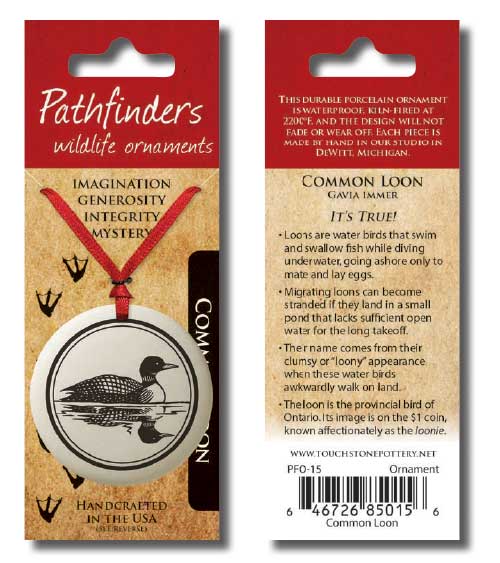 Common Loon
Request Wholesale Pricing
Gavia immer
It's True!
Loons are water birds that swim and swallow fish while diving underwater, going ashore only to mate and lay eggs.
Migrating loons can become stranded if they land in a small pond that lacks sufficient open water for the long takeoff.
Their name comes from their clumsy or "loony" appearance when these water birds awkwardly walk on land.
The loon is the provincial bird of Ontario. Its image is on the $1 coin, known affectionately as the loonie.