Gambel's Quail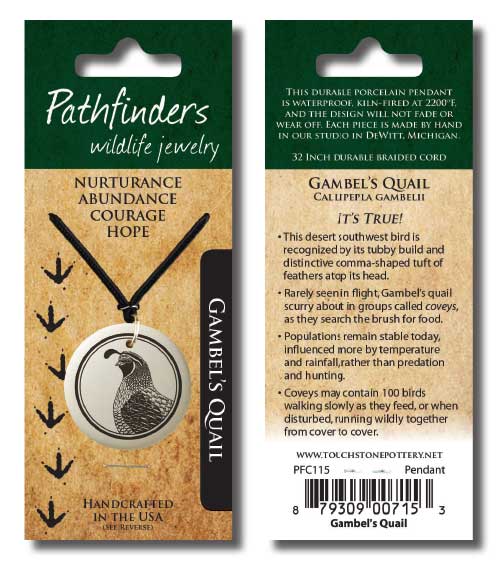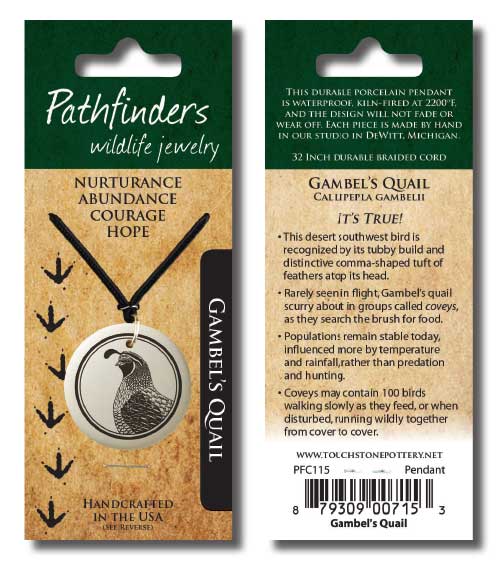 Gambel's Quail
Request Wholesale Pricing
Callipepla gambelii
It's True!
This desert southwest bird is recognized by its tubby build and distinctive comma-shaped tuft of feathers atop its head.
Rarely seen in flight, Gambel's quail scurry about in groups called coveys, as they search the brush for food.
Populations remain stable today, influenced more by temperature and rainfall, rather than predation and hunting.
Coveys may contain 100 birds walking slowly as they feed, or when disturbed, running wildly together from cover to cover.