Llama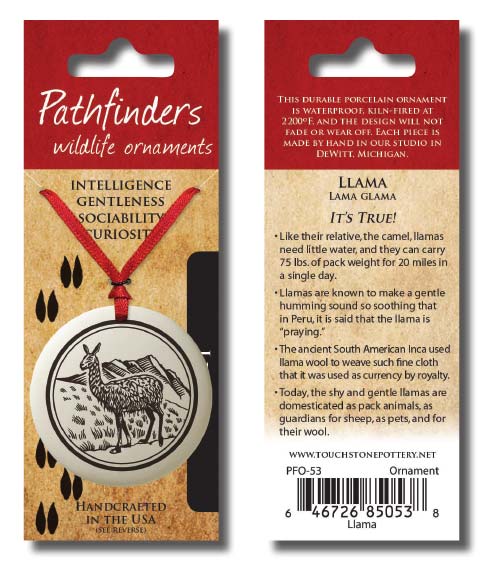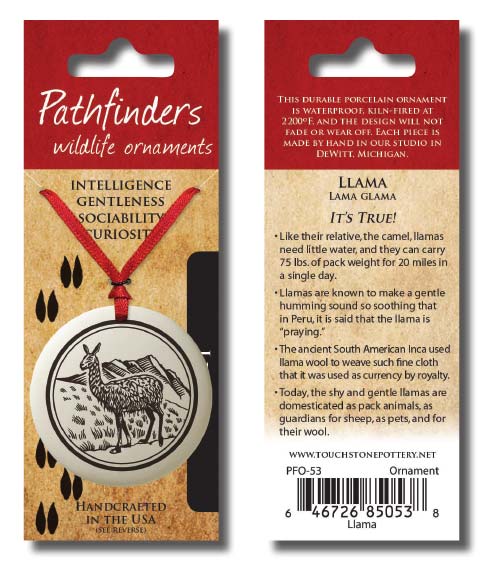 Llama
Request Wholesale Pricing
Lama glama
It's True!
Like their relative, the camel, llamas need little water, and they can carry 75 lbs. of pack weight for 20 miles in a single day.
Llamas are known to make a gentle humming sound so soothing that in Peru, it is said that the llama is "praying."
The ancient South American Inca used llama wool to weave such fine cloth that it was used as currency by royalty.
Today, the shy and gentle llamas are domesticated as pack animals, as guardians for sheep, as pets, and for their wool.