Peregrine Falcon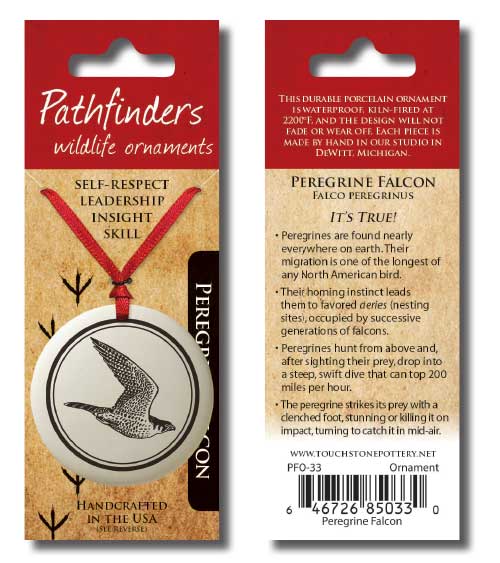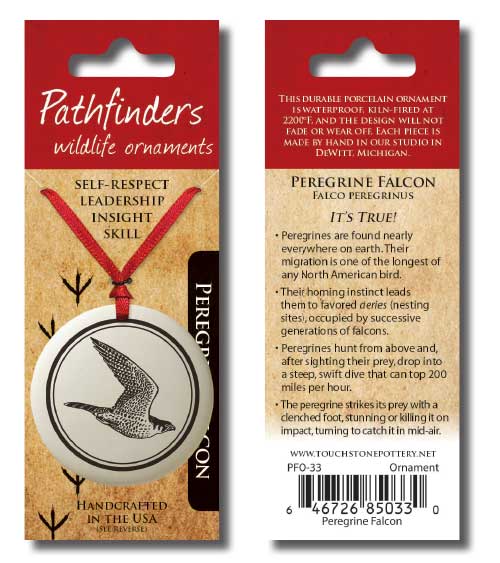 Peregrine Falcon
Request Wholesale Pricing
Falco peregrinus
It's True!
Peregrines are found nearly everywhere on earth. Their migration is one of the longest of any North American bird.
Their homing instinct leads them to favored aeries (nesting sites), occupied by successive generations of falcons.
Peregrines hunt from above and, after sighting their prey, drop into a steep, swift dive that can top 200 miles per hour.
The peregrine strikes its prey with a clenched foot, stunning or killing it on impact, turning to catch it in mid-air.